Top Reasons To Hire Professional House Painting Services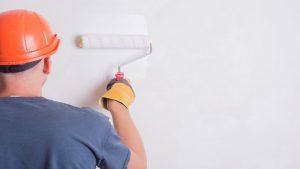 It seems that every spring, there are a number of brochures, flyers, and even online advertisements on social media asking people to hire new startup house painting services. Many of these advertisements seem to come from a legitimate painting company, but this may only be an appearance.
Often these startup services offer to provide interior or exterior painting at a great deal, marketing deep discounts over the prices quoted by the established painting companies in the area. However, by comparing the estimate by ESP Painting and these startup companies, it is easy to see why hiring the established, professional painting contractor is the only choice.
Quality Paints and Materials
One of the ways these startup house painting services are able to offer low prices is by choosing cheap paint. Anyone who has made this mistake knows that cheap paint fades, peels, and flakes, and sometimes in just a few short months. Hiring a local, professional painting company ensures that the service only uses quality paints and materials that will last.
Experienced Painters
The other way that startup painting services can offer low rates is to hire inexperienced painters. Many of these services hire people with no experience with interior or exterior painting, which means the surfaces are not correctly prepped, and the paint is often incorrectly applied.
Top painting companies hire professionals and ensure their painters are trained in preparing the interior or exterior of the home and applying the paint. This often includes applying a quality primer, then one or more coats of paint to provide the even color and surface that is a sign of a quality, professional painting job.
Finally, experienced painting companies that are in the Portland area are businesses that are here to stay. They stand behind the work they do, and they work hard to maintain a top reputation with every project they complete.
Like us on Facebook for more information!