The Importance of Garage Flooring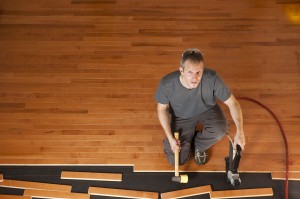 If you are planning to open up a garage business, one of the most important things you need to consider is the durability of your garage flooring. High standards are required to ensure durability and longevity. Keep in mind that the automobile vehicles placed in your garage do not weigh a few kilograms. They weigh more than that. Hence, you need good flooring that can withstand its weight and does not crack easily.
Often times, there are some garage owners who would opt to choose concrete flooring to save money. Remember, there would be instances when chemicals or any form of liquid will leak out from these automobiles. They would go directly to your garage floor. If your floors are concrete, it would be hard to clean up. As a result, your garage would look untidy and messy. If you are planning to attract more clients, just by looking at the status of your garage flooring would be enough for them to form a negative opinion.
Different options for garage flooring
•   The most common option is using paint and epoxy for your garage floor. Before you think to consider applying this coating, you have to check the moisture of your flooring. They have to be dry or else your coating would not adhere properly. You can check with your contractor for the best garage floor paint you can use. They can either be acrylic latex or an epoxy. Epoxy paints are known to be tough on stains, chemicals, easier to clean and more durable. Although they can be pricey.
•   Another option is to use polyurethane-based coatings. They have become the newest option for garage flooring. Like epoxy, its material is resin-based. However, they are UV resistant. Hence, they will not discolor or fade. This is an added benefit as compared to epoxy. Therefore, they are slightly more expensive than epoxy flooring.
•   Garage floor coverings are another option. They come in the form of mats or tiles and are easy to install. They are also durable and will give your garage floor a more attractive feel and look. The materials available are vinyl, rubber and polypropylene. A good example of this is the installation of garage floor tiles. They are designed to withstand the weight of the automobiles and the liquids that would leak out of them. They are easy to install, plus they come in various colors. So, you have the option to choose which one you like and create a pattern on your flooring.
To know more about what other options you can use for your garage business or showroom, contact Hoffman Floor Covering Corporation. They are known to produce the best garage flooring in Farmingdale, New York. For inquiries and quotations you may contact them at 631-454-8011.