How to Find a Professional Roofer to Repair or Install Your Roof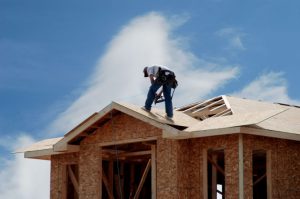 When it comes to something as important as the roof of your home or business, you don't want to leave the work up to just anyone. You may be tempted to do the work yourself or even hire a friend, but you may pay greatly later for doing so. That is why it is essential to find a professional company that offers repairs and new roof installation in St. Augustine area. Do you know what questions to ask to make sure you are hiring a reputable company?
Seven Questions to Ask Before Hiring a Roofing Contractor
How long have they been providing their services? You want to find a company that has extensive knowledge of the job and an established reputation in the community.
Are they licensed to operate in your area? If yes, this is a good sign they meet your state's regulations for operating in the area.
Is their company insured? You want to find an insured company to give you the reassurance that if your property is damaged or anyone is injured during the work will be covered.
What kind of safety features do their workers use? Do they have a stabilizer to make sure their ladders are stable while working on your roof?
What steps do they take to protect their work after they are finished for the day or if bad weather is expected?
What type of material do they use?
Do they offer a guarantee on their work?
Peace of Mind with an Expert Installing Your Roof
R&K Roofing has 30 years of experience with repairing and installing roofs. Their skilled workers offer the craftsmanship and expertise you require for a quality roof. You can relax knowing that a trusted company will install or repair your roof to keep your home or business protected.