Heating and Air Maintenance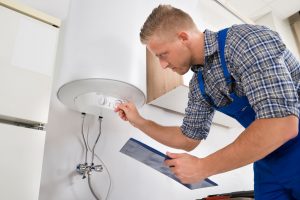 In the Chicago area, heating is a necessary part of life. Heating and air conditioning units can be one of the most expensive parts of home ownership. With general maintenance and care, your heating unit can give much more back than it costs.
The most basic step to take when owning a central heating unit is keeping the filter clean. There are many options when buying air filters. The less expensive filters do a general job of keeping dust and dirt out of the heating unit itself. More expensive filters also remove allergens and other particles from the air. For the heating unit itself, the priority is to keep the dirt out. Every few months (seasonally) check the filter. If it's dirty, change it out. Just be sure to change them every six months.
Exhaust vents throughout the house should also be cleaned. While most vents don't have filters behind them, they will still draw dirt and dust from the house. When vacuuming floors, locate the vents and run the vacuum over the grate. Cleaning the vents monthly will allow air to flow easier through the heating unit. Should there be an issue with your heating or air unit, contact your air conditioner repair Glenview professionals.
Another option for many homeowners is to have the heating unit regularly maintained by a professional. For example, the folks at Deljo Heating & Cooling offer a Gold Star Program. They have a list they use to perform all the essential checks of your heating and air unit including pilot light and burner cleaning, carbon monoxide checks, and even checking humidity and mold levels.
Early prevention can save you tons of money in the long run. Using a reputable air conditioner repair Glenview professional will give you peace of mind as those Chicago winters approach. Like us on our facebook page.