Factors To Consider When Selecting Interior Painting Services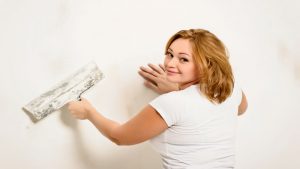 One of the easiest and lowest cost options in making the interior of a home look new and fresh is to upgrade your walls. Hiring professional painters to give one or more rooms of the home a new style or simply a new coat of paint is a great way to get rid of the old and bring in the new.
Working with the best painters in the Portland, OR area is always the best option to consider. ESP Painting has a reputation as a highly professional, reliable and quality painting service that is available for both residential and commercial interior painting projects.
In addition to reputation and experience, there are several other things to consider when selecting professional painters. Taking your time and comparing options rather than just picking the first company on the search engine results page will help ensure you get the qualified professionals you want to trust with this task.
Detail Focused
One common factor in all of the top-rated Portland painters is the attention to detail that is provided in every job. Taping, masking, protecting furniture and flooring is always a priority, with these companies.
They are also able to provide a full range of painting services for the interior of a home or business. The best companies can also provide patching and repair services as well as some carpentry services as required.
No Job Too Big
A very important factor, particularly with commercial painting services, is the ability to get the job done on schedule. Some of the painting services have limited crews and limited equipment, which can make big projects a challenge. This is particularly important with commercial painting services that may require the closure of some or all of the building or facility during the painting process.
Always ask about past projects the company has completed. It also may be a very good idea to request references, allowing you to get a personal perspective on how the painters did from a past customer.