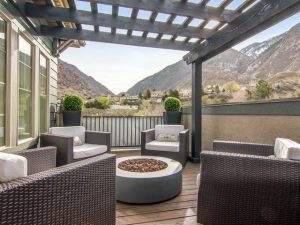 Sitting on the porch sipping cold tea as the sun sets is one of the quintessential joys of summertime. To truly enjoy this experience, you should be sitting in an authentic Amish porch swing.
When you purchase furniture from the Amish, you can be assured you are purchasing high-quality pieces. Amish craftsmen do not purchase cheap materials from overseas and they don't rush the process. Each item of furniture is carefully handmade with ultimate precision to produce fantastic results. Often, the skills are passed down from one generation to the next.
An outdoor Amish porch swing will hold up in all kinds of weather. You won't need to worry about covering it up when it is rainy, snowing or the hot sun is beating down. The swing will resist fading and peeling.
The Amish lead a simple way of life that brings to mind memories or stories of an earlier time in American history. They do not rush about here and there but rather travel places by horse and buggy and sew their own clothes. They are a people who take pride in their work and feel it is better to do something right than to get it done fast. Because of these aspects of their culture, you can rest assured that each piece of Amish-made furniture is of the highest quality. It is built to last.