AC Repair: 5 Questions to Ask When You Call in the Pros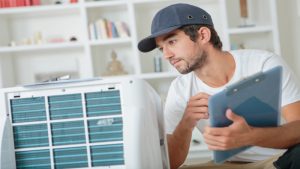 If your AC is acting up again, make sure you look for help and assistance from a reliable AC repair company in Charlotte NC nearby or close to you.
Where to start?
Put in a call to local experts like JLK Mechanical. As a full-service heating and cooling company, we provide a slew of HVAC repair and maintenance services. If you see signs that your HVAC unit won't last another season, put in a call to us right away.
What to look for?
We understand the importance of proper qualifications and credentials in our field. That's why we only have fully licensed and insured HVAC industry on board our team. If you need AC repair assistance in Charlotte NC, we have trained professionals to handily provide these for you.
What stands out?
AC services don't have to throw your budget for a loop, either. With maintenance and Layaway Plans, you can pay for the air conditioning repair, installation or maintenance services you need at monthly costs that you're comfortable with so you get a bit of wiggle room in your finances.
How's the warranty?
Don't forget to check terms and conditions that involve the warranty, says Buildings. Some typically have restrictions or limitations that could essentially render their help useless. That's not the kind of warranty assurance we offer. And if you go for a new system, you can count on a 10-year labor as well as parts warranty.
Should you go for a new system?
If your HVAC unit is old and being held together by nothing more than spit and prayers, then it might be more prudent to consider upgrading to a new system. That's going to be better than throwing money out the window with stop-gap repairs. Look for 'around me or near me' online. If you're in Charlotte, NC, contact us. Get the quality service at affordable prices. Receive a FREE quote or estimate today!
Like JLK Mechanical on Facebook for more news & updates!