3 Things to Know Before Scheduling a Therma-Tru Entry Door Installation in West Bloomfield, MI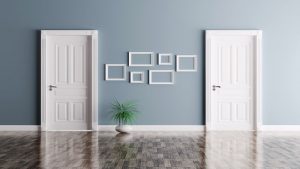 Choosing the right entry door for your home is an important step in home design. The difficult part is figuring out which type and style of door would fit your needs the most. There are a number of things to consider such as size, materials used, and impact ratings. With all the variety and manufacturers, the decision can seem impossible to make. If the decision is too hard to make, going with a popular leading brand, that offers more than just a separation between you and the world is the easiest choice. Shopping with one manufacturer can save time and make comparisons of styles and types easy.
Therma-flu doors offer a variety of styles to fit any home. They also offer doors designed to reduce noise as well as increasing protection against extreme temperatures and fire. Before deciding to arrange a Therma-Tru Entry Door Installation in West Bloomfield, MI, there are a few facts you should consider.
Therma-Tru Doors Are Made of Fiberglass
All Therma-Tru doors are made with fiberglass. For entry doors, they offer three different styles: Classic-Craft, Fiber-Classic, and Smooth-Star. Each door is specifically designed to provide maximum protection without sacrificing design.
Therma-Tru Doors Are Energy Efficient
The foam in Therma-Tru doors is made using polyurethane. This foam is excellent for both heat and cold resistance. With its high energy efficiency rating, Therma-Tru doors also help lower energy bills by reducing the amount of air and heat escaping from the home. However, if you choose to purchase a door made for noise reduction or fire protection, your door will not have polyurethane foam.
All Therma-Tru Doors Go Through Several Performance Tests
To ensure each door meets all standards in regards to noise reduction, fire, impact, wind protection, and water filtration, special manufacturing steps are required. All doors come with ratings for each performance test to help you decide which door fits your needs the best. Some other performance test performed include:
20-minute fire-rating
90-minute fire-rating
Sound Transmission Class (STC) rating
Exterior Wall Noise Reduction (EWNR) rating
To schedule a Therma-Tru Entry Door Installation in West Bloomfield, MI, contact an authorized dealer. Authorized dealers are trained to know Therma-Tru door features and are certified to properly install them. To find more information, contact Tarnow Doors, a certified Therma-Tru door dealer.