Upgrading Your Space with Home Flooring in Peachtree City, GA!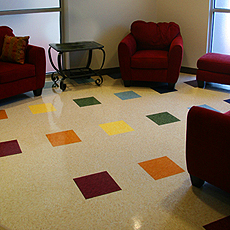 Easily upgrade your space and change the feel of your whole home with home flooring in Peachtree City, GA. Flooring is more than simply a way to cover your sub floors, it is a way to decorate and update the rooms in your home. Since 1976, Kemp's Dalton West Flooring has provided quality flooring, installed by professionals.
Benefits
When you install new home flooring in Peachtree City, GA, you are making a long-lasting investment in your home. Flooring plays an integral role in the aesthetics of your home. It conveys the personality of the space and your lifestyle. The benefits of new flooring include:
Instantly updating the space

Improving the efficiency in your home

Setting the atmosphere of a room

Adding value to the property
Old worn out flooring makes the entire home seem dated. New flooring instantly brings a space to life and makes it look fresh and clean. Whether you are planning to sell your home or live in it forever, flooring completely transforms the overall appeal of the house.
Set the Atmosphere
New flooring has a powerful impact in revitalizing any space. It can help tie a room's décor together cohesively. Whatever your style, the right flooring can accentuate it. With a vast selection of flooring choices, Kemp's Dalton West Flooring can help you find a floor which captures your vision.
Add Value
Adding value to your property with new flooring is simple. Whether you plan on selling in the next couple of months or you plan on staying around for a while, new flooring will improve the aesthetics of your home and amp up the value.
Experience Comfort
It is important that you are comfortable in your home. Adding new flooring will make your home a cozy place of refuge at the end of the day as well as something to be proud of when entertaining. Kemp's Dalton West Flooring is ready to help you find the ideal flooring for your family. We have a wide range of flooring options, a staff of experienced installers, and a strong dedication to your satisfaction. Let's find the perfect flooring today!