Types of Cleaning Done by Maid Services in Cincinnati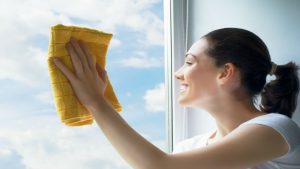 If you are looking around to hire maid services in Cincinnati, you need to know what cleaning needs to be done. Different cleaning services in the area offer different types of cleaning. To narrow down the choices, you want to look for ones that provide the kind of services you require.
One-Time Cleaning Services
As the name suggests, this type of cleaning is only done a single time. With this type of service, there is no contract involved. It is just a single job.
One-time cleaning can be regular cleaning, deep cleaning, construction cleanup, move-in or move-out cleaning, and more. Most people who opt for one-time cleaning services do so because they need a special project done or want their entire house sparkling before a special occasion.
Recurring Cleaning Services
If you are in the market for maid services in Cincinnati, you are probably after recurring cleaning services. This type of service is where regular cleaning visits are scheduled within your home by the cleaning company. The frequency of visits will vary based on your needs but are typically weekly, bi-monthly, or monthly.
With a recurring service, the first cleaning can vary between a regular cleaning or a deep cleaning. If you want a deep cleaning the first time around, you must clearly communicate that request to the cleaning service, as some will only offer a regular cleaning. As deep cleaning is a little more involved, the initial service might cost more.
To know more information contact Tailored Home Solutions.