Signs Revealing It's Time for Fridge Repair in Lincoln, Nebraska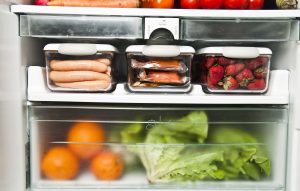 You are going to need refrigerator repair service Lincoln NE at some point, but the trick is figuring out when this is needed. The following are a few signs telling you it's time to call professionals.
No Ice
Most modern refrigerators have an ice maker, and this feature usually works, but that doesn't mean issues can't arise. A major sign of a problem is when the device isn't producing ice.
Sometimes, this happens simply because you pressed the pause button accidentally, or maybe you just need to clean the filter (use the manual to find it), but sometimes the problem could be a broken water inlet valve, which will require refrigerator repair service Lincoln NE.
Leaking Water
This is another problem that some homeowners have to deal with. Water leaking from your fridge is dangerous since water is not always noticeable, meaning that someone can easily slip. The good thing is you may be able to solve this problem easily. Sometimes, the issue is just that you left the fridge ajar.
There are times when the leak is happening because the de-frost drain is clogged. Locate this drain, which is usually in the back of the fridge by the freezer, but use your manual to make the search easier. Use a slender instrument to remove the clog, and wash the drain with warm water. This should take care of the issue, but if not, it could be that your supply line is broken, and this needs to be replaced by a professional.
All Appliance Service has professionals who are more than happy to take care of your appliance, so just call us to schedule your appointment.