Signs a Painting Contractor is a Scam Artist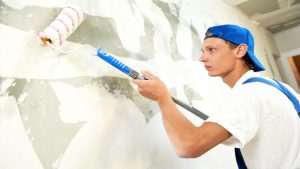 When you hire a contractor for your home, you take a risk. This fact is no different for painting services in Durham, NC. You know that it's important to always keep an eye out for signs that the painter is scamming you. However, the clues can be subtle.
Before you ever sign a contract, look for these red flags:
No Customer Reviews
When employers want to hire someone for an essential job, they check references. It should be no different when you go to hire someone for interior or exterior painting. When you first speak to a potential contractor, ask for references. Better yet, check on reputable review sites and the company's website. If you can't find anyone singing the company's praises, it may be time to find another painter.
No Firm Pricing
It's natural for a contractor to leave some wiggle room in interior painting pricing. After all, a great customer service experience means preparing the client for anything. However, if the painter seems to waffle on pricing details a lot, it could be a sign that he or she wants to get as much money as possible from you. Whether you're looking for interior or exterior pricing, it's essential to get a good idea of what the job will cost.
Doesn't Treat You Like a Priority
When you first meet professional painters, they should be trying to win your business. You should feel like the top priority at that moment. If the contractor seems uninterested or distracted when you first meet, imagine where you will land on the list of priorities once you sign a contract.
You Get a Bad Feeling
Have you ever thought that something was wrong, but you couldn't quite put your finger on it? If you have a feeling that you're getting scammed, call a reputable painting company in the area to see if it can offer something better.
Two Dogs Painting offers excellent painting services in Durham, NC. A FREE estimate is available now!
Visit us on Facebook to get more information!