Painting Companies in Chatham: Why They're Essential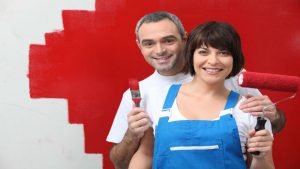 Most homeowners usually mistake painting their homes as a relaxing and fun activity. All too often, it turns into a mess, both literally and figuratively. You may end up with paint on the trim or floors, spilled paint cans, and work that doesn't look professional. Then, you're likely to call on painting companies in Chatham to help you. Instead of dealing with all the stress and mess yourself, it's much easier to call in the professionals at the beginning. They'll ensure that you have the right product (there are many paint choices), as well as getting it done quickly and correctly.
Andrew Picone Painting & Paper Hanging, Inc. focuses on providing excellent customer service. However, you don't have to take the professional's word for it. They have 100 references available for you to speak with, all of whom are likely to say they were quite satisfied. Services aren't limited to interior and exterior paint jobs. These experts can also consult with you on the right colors, as well as hang wall coverings and wallpaper. With a family-owned business, you get the best quality at affordable prices without any pressure to commit until you're ready.
Interior painters should always focus on the minute details for each project. Your home and needs are different from others, and you need a company that respects that. The working processes used should protect the house from damage and keep it clean. Of course, this company is a longtime member of the PDCA (Painting and Decorating Contractors of America), so you know that they follow the best painting practices and adhere to a strict code of ethics. Other services might include staining, trim installation, decorative finishes, and much more. Consider scheduling a painting estimate today or visit the website to learn more about the company and its services.
Like us on Facebook for more information!