How To Troubleshoot An Electronic Lock For The Car Door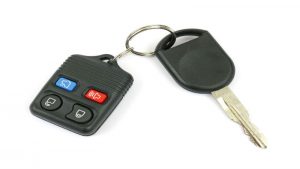 With the constant technological advances that occur in the automotive industry, the use of manual door locks is almost non-existent. It is for this reason any car owner needs to know how to troubleshoot their vehicle's Electronic Lock on the door. Here are some tips from the experts in the industry.
Step 1- If none of the locks on any of the doors work, check the fuses and circuit breakers in the car. This is usually the culprit if none of the doors work.
Step 2- Turn the power switch to the lock and unlock positions. Listen for a click from the lock's relay. If a click is heard, skip to step 7. If no click is heard, continue to step 3.
Step 3- Remove the power switch from the panel of the door and test the voltage present at the switch with a voltmeter. If there is voltage present, skip to step 5. If there is not voltage present, continue on to step 4.
Step 4- Manually perform an inspection on the wire which runs from the switch to the fuse panel. Pay close attention to any openings or shorts.
Step 5- Use a multimeter to check the continuity of the wire. If there is no continuity, the wire needs to be replaced. If the wire does have continuity, follow step 6.
Step 6- Check the connections of the wire running from the switch to the fuse panel. Repair any shorts that may be present in the wire.
Step 7- Test the relay to ensure it is receiving voltage. If the relay is getting voltage but no voltage is being put out, it is time to replace the power relay. If voltage is being put out, continue to step 8.
Step 8- The door panel which houses the non-functioning Electronic Lock must now be removed. Check to see if there is any voltage present at the solenoid. If no voltage is present, replace the solenoid.
If all else fails, or if this seems like a job you just do not want to door, call a professional locksmith company such as Able Lock Shop. The pros will be able to get you in and out of the car in no time at all. They have all the tools necessary to fix the door no matter where the car happens to be. You can also like them on Facebook for more information.