How To Choose A Builder To Create The Home Of Your Dreams?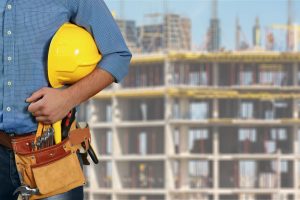 When you are thinking of building a home that is new construction in Chicago, it is important to select the right team of builders. We offer comprehensive construction services that cover every aspect of the work, from start to finish. If you already have architectural plans, we can use them for your project. We can also work with you in order to create the architectural design of your dreams.
We do everything that is necessary in order for the construction project to go off without a hitch. From securing the correct city permits to finding the sub-contractors and professionals to do the electrical work, plumbing, heating, ventilation, air conditioning and flooring, we take care of all of the details. You can count on us to ensure that the work is done correctly, within your desired frame of time and within the budget that you specify.
We understand that choosing a team of builders to create the home of your dreams is a big decision. If you are new to having a home built for you, then we explain the process to you. Any time that you have questions, we invite you to contact us. Our associates explain things in as much detail as you need. For your peace of mind, we put everything in writing. We have A+ ratings from all of the major consumer review venues. We can also provide you with references from our past customers who have worked with us on a variety of new home construction projects in Chicago.
When you are considering hiring contractors for a new construction in Chicago, contact us at MK Construction & Builders, Inc. You may also visit us online at http://www.MKConstructionInc.net to learn more about our new construction services and to take a look at some examples of our work. Follow us on google+ page.