How Easy Is It to Maintain an Epoxy Floor Coating in Your Garage?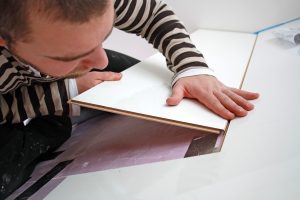 Considering how great the granite or quartz finish will look when professionals have applied an epoxy floor coating to your garage is your main consideration when the job has been completed. However, you should give some time to forming a regular maintenance plan so that your garage floor will always look as good as the vehicle dealership showroom.
Compared to the many options of how you can finish your garage flooring, which could have included plain concrete, paint, tiles, vinyl and others, the time you will take maintaining the flooring is extremely small. The other finishes are more likely to stain, will suffer from hot tires marks and may crack or break.
When you chose the epoxy floor coating, it was because the granite or quartz finish is outstanding to look at and may only need to be swept often or use an electric blower to remove debris and loose dirt.
Your only worry is going to be when you spilled liquid, perhaps a chemical, on the floor and should clean it up as soon as possible. A mild pH neutral cleanser diluted in hot water and rinsed thoroughly afterward is your best form of attack.
Because you chose epoxy floor coating, you are not going to have to worry much about the wear and tear on the concrete or stains that have taken over a new pattern and design.
How to Clean Small Problems
Most small spills or drops from your vehicle can be wiped up with a paper towel or a soft cloth. You shouldn't add water to a cloth when you are cleaning an oil spillage as the two will not mix properly. A dry paper towel will be more effective.
Keeping your garage door closed whenever possible will help remove the danger of prolonged sunlight damaging the clearcoat over your epoxy floor coating.
Saulnier Garage Floors offers full-service installation of epoxy flooring and garage organization systems. Get in touch with them.