Go Green and Become LEED Certified with the Use of Environmentally Safe Hand Dryers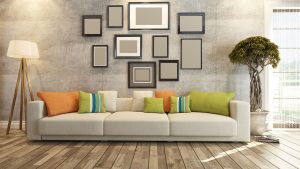 The green movement has spread like wildfire since its beginning and is now becoming more than just a popular fad. As people come to realize the importance of keeping the planet as clean as possible to avoid potential crises and increase the quality of life, industries have had to adjust their planning and building strategies to incorporate technology and methods that fit the new green standard. Going green does not have to be difficult and costly. In fact, it can be an easy process with many rewards. One easy way to implement environmentally safe technology into your building project is to integrate hand dryers in place of paper towel dispensers.
Global warming remains one of the top concerns regarding the well-being of planet Earth. Greenhouse gases like water vapor, methane, and carbon dioxide trap sunlight within the earth's atmosphere, causing temperatures to increase, glaciers to melt, and water levels to rise. This not only endangers animals and sensitive habitat life, but also eventually human lives and living spaces as well. The reduction of any of these gases being released into the atmosphere contributes to the lessening of the negative effects of global warming. As it happens, the manufacturing of paper towels creates twice as much carbon dioxide as a hand dryer uses in a lifetime. Although paper towels can be more eco-friendly when made out of recycled paper, the towels themselves cannot be recycled, thus they contribute significantly more to the waste in landfills than hand dryers.
Helping the environment is just one of the many rewards that come from going green through the use of dryers. Companies that build in eco-friendly air dryers can become LEED (Leadership in Energy and Environmental Design) certified. Being accredited is becoming a building industry standard rather than the exception.  Many benefits are associated with LEED certification because of its instant name recognition and popularity. It's an easy way to let clients and the public at large recognize your achievement of your environmental goals, and it can be a great strategy to draw more attention and press to your building project. Hand dryers help you obtain LEED certification when you use them to replace paper towels dispensers or less efficient dryers. Because they can reduce waste energy consumption with higher speed and less power consumption, they can lead to the Solid Waste Management credit and the Optimize Energy Efficiency Performance credit.
Take part in the plethora of rewards associated with joining the green movement when you implement energy efficient hand dryers. The use of such hand dryers can lessen threats like global warming and lead to LEED certification.