Finding The Right Painting Contractor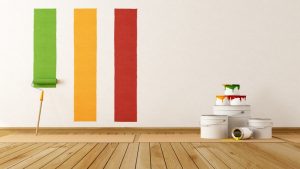 There is a considerable difference between the results that a painting contractor gets when compared to the job an amateur would do. When it comes time to paint your home, either inside or out, it pays to invest in hiring professional painting contractors in Houston; the workmanship will be superior, the results will be far better and the job will be done faster with less mess. Knowing these benefits to be true is one thing, finding the right painting contractor is something else again.
Multiple offers:
Always invite multiple painting contractors in Houston to offer their proposal. The best contractors expect to compete for work. One thing to bear in mind, when you first meet with a contractor do not sign anything that might be construed as a letter of intent, wait until you receive an itemized formal proposal.
When the individual contractors visit your home it gives you a great chance to learn about the companies background, history, qualifications and reputation. As you walk around the home take the opportunity to ask if they are fully insured and licensed, you can expect the best painting contractors in Houston to have copies of these documents with them.
Who does the work?
A question that is often overlooked is to find out who actually does the work. If the company that you gave the business to turns around and sub contracts it out that tends to put an additional layer between you and the contractor you hired. It is far better that the company you hired is the company that does the work; there are fewer problems this way.
Pay particular attention to the details and terms included with the price offer. You want to see dates, when the project will start and when it will be completed, you will want to see specs on the material and of course, details on how and when payments will be made.
If you have decided it is time to have your house painted you will be looking for qualified painting contractors in Houston. You are invited to discuss your project with the pros at Houston Texas Painters.