Countertops: Natural Stone?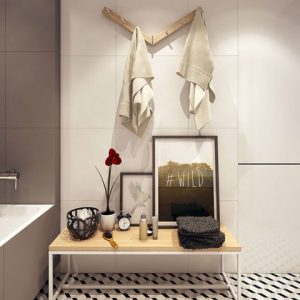 There are a few types of countertops that add as much beauty and value to your Tempe home as natural stone. For durability, value, and sheer good looks, natural stone is any homeowner's top choice. Whether it's quartz, granite, marble, or soapstone, natural stone is also the first choice for green building as it is free of harmful VOCs and can be salvaged or reused. Let's look at some of the best options for beautiful countertops that will give you decades of use.
Granite. Hard, durable, and available in just about any color granite is the gold standard for high-end kitchens or homeowners who want durability and value. Handles most spills, hot pots and pans, but does need to be professionally sealed.
Quartz. An aggregate of quartz, stone, colorants, glass, and other materials mixed with resins and pressed into sheets. The sheets are then polished and cut. Stain resistant, durable, but almost as expensive as quartz.
Marble and travertine. The classic white marble countertop is stunning, but both marble and travertine are porous and prone to stains when not sealed.
Soapstone. Dark gray or green and with high thermal resistance, this stone needs applications of mineral oil to maintain its beauty. Prone to cracking.
Stone countertops are not maintenance free as the natural stone options can be damaged by acid foods, bleach, lack of proper cleaning, and not having natural stone professionally resealed periodically. Quartz does not need to be resealed, but strict adherence to the manufacturer's cleaning recommendations is needed to keep them in top shape.
Get the Best
It doesn't matter if you're building from scratch, giving your older home a little update, or completely renovating an older home. Whenever you have a project-based work with the best kitchen renovators in Tempe. Renovating your kitchen with new countertops adds value to your home and make your time in your home more pleasurable. Whether kitchen is the heart of your home, then give it all the care it deserves.