Beautiful Custom Mirror Glass Can Expand a Small Space and Create Ambiance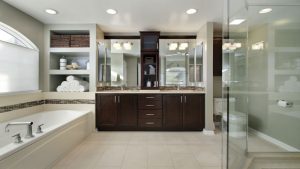 Homeowners looking for a simple home improvement project that will add enchanting charm to an indoor space should consider installing gorgeous custom mirror glass by a TX glass specialist that has been in the business for more than 15 years. This is a quick and affordable way to increase the perception of a spacious and airy room while creating warm and welcoming room ambiance at the same time.
What Can Custom Mirror Glass Be Used for In the Home?
More homeowners want their homes to look different from others on their block even if the homes are built in a similar design like many subdivision houses are. One fun way to do something dramatic without spending a lot of time, effort or money is to hang mirrored glass tiles in an area where others will notice the beautiful play of light on the surface. Consider this option on a stairway landing, in a darkly paneled room or anywhere that needs a touch of elegance.
Mirrored Glass Naturally Reflects Light & Can Showcase Artwork
Custom mirror glass has a reflective quality that will pick up any surrounding light and expand the light onto areas typically hard to see like dark corners, hallways or entryway areas. Hanging custom mirror glass panels on a wall behind a favorite work of art is an excellent way to showcase the art perfectly.
Where to Find a Reliable Glass Specialist
Contact Mr. Glass & Mirror – Houston