A Complete Guide for House Mold Removal in San Marcos, CA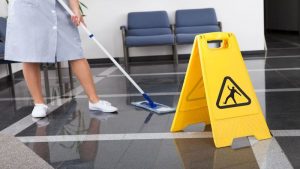 Mold is a type of fungus that usually starts to grow in places which are excessively damp. If there was a water leakage in your house that wasn't dried up properly, it would likely result in the growth of mold. You need to make sure that you take immediate steps to dry the surfaces that are exposed to mold and get repair work started as quickly as possible. House mold removal is not a simple process, and generally what you need will depend on the extent of mold growth in the house. If you have visible mold spots in the house, you should consider hiring a professional company that specializes in house mold removal right away. The sooner you start off with repairs, the better it will be. Here is a brief guide to help you with mold removal.
Inspections
When you hire a professional company such as Rancho Services Inc. for mold removal, the first thing they will do is to carry out a thorough inspection of the house. The company will need to determine the spots where mold is prevalent before they can begin the repairs. After the inspection, they will give you a quote for the repair work so that you can determine how much the mold removal will cost.
Repair Work
Certain surfaces that are excessively damaged will need to be removed and replaced. The company will use professional drying equipment to reduce the humidity in each of the rooms. House mold removal in San Marcos, CA can take a bit of time depending primarily upon the extent of mold in the house. You might even have to vacate the property for a few days while work is ongoing.