Interior Design Styles Perfect for 2018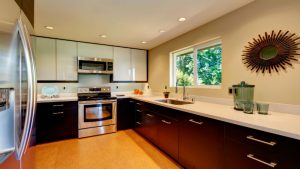 Are you looking for some inspiration for your home redesign? It's always good to have an idea of what style you're going for before you hire a residential interior design expert in Washington DC. As years go by, styles change and inspiration comes and goes. For 2018, there are some great new styles that might work well in your family home. We'll look at a few of them here to give you some ideas for creative touches to your home.
Curation Over Decoration
Decorated spaces have been in vogue for years, but that seems to be changing this year. Instead, people are finding themselves drawn towards curation, instead. Rather than having an old-fashioned decorated style, individuals are choosing to collect a few objects to serve as accent points in each room. It can give you more room to incorporate your own personality and style.
Bright Bold Colors
Have you been missing yellow and greens in homes? You aren't the only person who is. Rather than using truly muted tones, which were recently popular, more people are jumping on bold colors like ochre-yellow, bright green, and warm oranges. You may even see that ceilings are being decorated to add another dash of color and style to the home.
Handmade Items
In a world that is so tech-driven, having a few handmade items around the home can be relaxing and enjoyable. Ceramics are more popular than ever, especially the unique, handmade options. These are becoming bigger and more sculptural than ever. This is a dream for anyone who wants a true artistic style for their home to stand out from the neighbors.
Unique Backsplash
When you think of a kitchen or bathroom backsplash, you probably envision lots of white with very little detail. That's all about to change. You can expect handmade ceramic tiles backsplashes in various styles and colors. This gives a lovely rustic appeal and makes the kitchen feel homier than ever.
End of Dining Rooms
People are beginning to forge dining rooms lately, especially with more homes being open concepts. If you never use the formal dining room in your home, there are a million other things you can do with it. Have you always wanted a library? Turn it into one. Need a media room? Go for it. The sky is the limit here.
Zoe Feldman is a residential interior design expert from Washington DC who is looking forward to taking over the reins and turn your home from beautiful to outstanding. We can talk about your style and build a home that is perfect for you and your family. To learn more about her or set up a meeting, you can visit ZoeFeldmanDesign.com. You can also follow her on Twitter for more updates.