7 Ways to Shop for Replacement Windows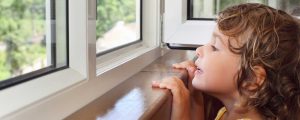 Shopping for replacement windows in Sacramento can be fun. Here are easy ways to make the most out of it.
Consider your climate
Look for options that are perfect for the Sacramento climate. That way, you won't have to worry about your windows suffering from premature damage and wear. That also means you can save on premature repair costs.
Steer clear of cheap options
Going for cheap options may seem like a good move. But the cost-savings you'll initially get will eventually be canceled out when you find those windows deteriorating at a much faster rate. If you want windows that are durable, sturdy, and last you much, much longer, go for quality options.
Look beyond the quote
Price isn't an indicator of performance, the Consumer Reports says. When you shop around for replacement windows in Sacramento, don't automatically go for the most expensive options available. Instead, check the features of the window to see if it's a good match with your home.
Know your budget
Draw up a budget. That's going to make it easier for you to decide which options work for you, especially in light of features and costs. By knowing your budget, you can be guided in your buying decisions accordingly.
Don't overspend
Be careful about all the extras. The upgrades can easily increase your total by about 50 percent. If the extras aren't necessary, then don't overspend on them.
Get energy-efficient options
If you have plans to turn your home green, you can start by having pros install energy-efficient windows. That's one step in the right direction. It can also give you better cost-savings further down the road.
Study the types
There are slews of window types out there. Be sure to explore as many as you can. That way, you'll find the best window options for your home.