Customize Your Garage Door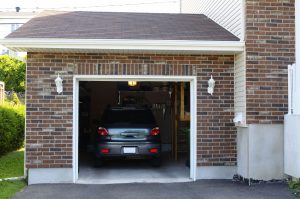 Custom garage doors Westchester NY are an ideal way to update the look of your home. When you have a specialty vehicle, a customized garage door allows you to easily park it. We can make a door to accommodate an RV, boat, semi truck cab or an ATV. If you need garage doors that are extra-tall, extra-wide or extra-thick, we can make them for you.
Many people live in a place with strict homeowner's association guidelines related to garage door styles, colors, and materials. If this is the case for you, we can work with the rules in order to ensure that your property is in compliance. We can also create a custom garage door to fit with the style and period of your house. If you live in an old Victorian house, we can create a garage door that would fit with a carriage house style of the garage. If your home is modern, we offer sleek and sophisticated garage doors to suit your needs.
Our custom garage doors can include just about any feature that you desire. If you want a garage door with windows, we can make it. Perhaps you want the garage doors to swing outward instead of rolling up toward the ceiling. We can do that, too. Our team can also create a custom garage door with insulation, wind-resistant panels or a built-in specialty locking system that will keep all of your belongings fully secured.
When you are ready to design custom garage doors Westchester NY, contact us at Action Lock & Door Company Inc. We have a wide variety of materials, designs, colors and more for you to consider. No matter what size of a door you need, we will build it. Give us a call or visit us online at ActionLockandDoor.com for more details.